We offer private, safe, enjoyable luxury transportation to vineyards, breweries, meaderies, & distilleries in Maryland and Virginia!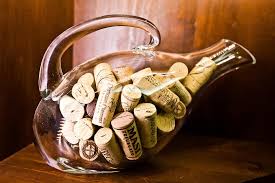 Customized to suit your schedule any day of the week, we typically suggest a tour of four to six hours depending upon how many locations you would like to experience. This will allow sufficient time for you and your party to be picked up, tour, taste, visit, dine, shop, relax and be returned home. We are happy to suggest an itinerary for you as well. Please note that our all-inclusive pricing refers to transportation costs; tasting fees are not included and are paid by the client directly to the winery. We do recommend you contact each venue to inquire regarding reservation times, fees, specials, food and on-site events.
Give us a call to reserve your local, professional luxury sedan, SUV, stretch limousine, mini-bus, limousine style bus or coach style shuttle bus service.
Maryland Wineries
Create your own itinerary, or explore the State of Maryland's wine, cider or mead trails for your perfect tour
Frederick County, MD is home to On The Town Limousines, Inc. and a fantastic array of local vineyards, craft brews, and spirits!
Let us whisk you comfortably through the day. Enjoy door to door service paired with regional flavors between your favorite local scenery, from rolling countryside to mountain views to charming downtown city landscape.
The Frederick County Office of Economic Development has partnered with the Tourism Council of Frederick County to create a Wineries, Breweries, and Distilleries brochure: visit HomegrownFrederick and download their Craft Beverage guide as a fantastic resource.
Virginia Wineries
For information on wineries in Virginia please click on the link.
Need help planning your Virginia winery tour? Contact us today for assistance!
Adams County, Pennsylvania
Adams County, Pennsylvania is home to many wineries, cideries, distilleries, and breweries. For information on the many sites to visit, check out the Pour Tour here or suggested itineraries below.