Frequently Asked Questions
What things should I look for when choosing a limousine company?
Every company wants to believe that they are the best at what they do. We are certainly no different, but we really do like to think that we actually are the best in our area. We have a dedicated team of professionals both in the office and operating our vehicles. We genuinely care about our clients and the service that we offer them. We are never satisfied unless the client is satisfied, and if there is a problem, which unfortunately will sometimes occur, we will do our best to make sure we leave everyone satisfied with the solution. We also welcome everyone to come and visit our fleet so that you know exactly what you are getting when you rent a vehicle with us.

So if the company you are thinking of using is difficult to talk to, or even reach on the phone, if they do not want you to see the vehicle prior to renting it, if they ask for a large non-refundable deposit of 50% or more, these may be red flags that you should at least get a comparison quote from another company. You also need to ask about their licensing to make sure they are properly registered with the appropriate authorities, such as the Maryland Public Service Commission and the Department of Transportation, and that they are operating legally.

Renting a limousine is not an everyday occurrence for most people, so the experience should be amazing from start to finish, and leave nothing but smiles, and that is exactly what On The Town Limousines, Inc. strives for every single day.
Is your company licensed and insured?
The On the Town Limousine, Inc fleet is fully licensed and insured as per, or exceeding, Maryland state requirements. We own each and every vehicle you will be viewing or renting. We pride ourselves on the condition of our fleet as each vehicle is maintained meticulously and the entire fleet conforms to industry standards at all times. All Maryland private & for-hire transportation companies are required to be registered through PSC and/or DOT and you are welcome to search their databases to see we adhere to all laws.
What kind of vehicles do you have?
Our fleet consists of black luxury sedans, Lincoln MKT stretch limousines, black SUVs, Mercedes Sprinter, limousine style buses and mini-coach style shuttle buses. In a single-vehicle we are able to accommodate a range from 1 – 39 passengers comfortably. Vehicles are subject to availability until reserved. Please see our Fleet page for vehicle selection or call us and we will be very happy to assist you in making the perfect choice for your special occasion.
Can I see the vehicles before making my selection?
You are very welcome to make an appointment to view our fleet out our local Frederick, MD office. Please call to make an appointment for a complimentary vehicle consultation to ensure that the vehicles you are interested in seeing are available.
Do you accept Corporate accounts?
We are happy to accept corporate accounts, please call our office for more information.
How will I know when my car has arrived and who my chauffeur is?
All of our chauffeurs are cell phone equipped, and all of our vehicles do feature our company logo. If you are being met at the airport, you will receive a text, and/or voice mail, with your chauffeur's cell phone number. When you are ready to be picked up just give the chauffeur a call and s/he will give you instructions as to where he will meet you. Or, if you would prefer to be met inside that is not a problem and the chauffeur will meet you in the baggage claim carrying a sign bearing your name. (An additional meet and greet charge may be incurred for this service.) If you ever need immediate assistance you may also contact our office directly 301-695-5466 (LIMO).
Dulles Arrivals – For curbside pick-ups, please proceed to the "PASSENGER PICKUP" LEVEL. We are prohibited from picking up passengers on any other level.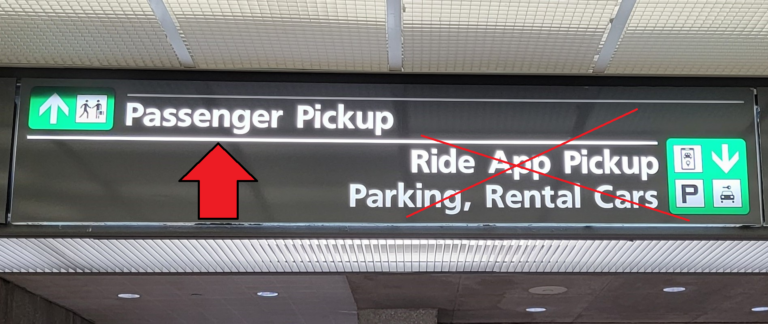 How far in advance do I need to make my reservation?
For most point-to-point and night-on-the-town reservations we require at least 4 hours notice. This allows for assigning a chauffeur and travel time to the pick-up location. We do try to accommodate every request made. For large events, weddings and proms occurring in a peak season we suggest a minimum of 8 weeks. If you are looking for a particular vehicle or service, we can take reservations up to 18 months in advance. Please note our fleet is subject to availability until reserved; please do not hesitate to contact us directly at your earliest convenience to inquire about our transportation services so our experienced staff may best assist you.
What is your billing procedure and when will credit cards be processed?
A valid credit card is required at the time of booking any reservation. For personal services, the balance is most typically due week of service. Some services, such as nights on the town, weddings, proms, and special events, will require a deposit to hold the reservation. For corporate services please contact us directly to inquire the most streamlined billing options.
Will I be billed for waiting time?
If you exceed the time allocated for packages which have been quoted as a set number of hours, you will be billed in a minimum of thirty-minute increments. For transfers and point-to-point services, there is a 15-minute courtesy to allow client/s to board. For domestic flight airport arrivals we allocate up to 45 minutes from the time of actual landing, and for international flight airport arrivals we allocate up to 80 minutes from the time of actual landing.
Will I be charged anything if I cancel my reservation?
Please notify us by phone as soon as possible of any cancellations or changes to your plans. Please also follow this up with an email. Any point-to-point service, airport or cruise terminal services, that are canceled up to 14 days prior to the date of service may be charged a 25% cancellation fee, 7-10 days prior may be charged a 50% cancellation fee and 48 hours or less may result in a 100% cancellation fee. For wedding services a minimum of Thirty-calendar days' notice, in writing, to On the Town Limousines, Inc. personnel shall be necessary in order to cancel a reservation at which time 50% of the contracted amount shall be due and payable (if 50% not already received). Cancellations of all, or any part of the contract, less than 30 days prior to the date of service will result in the full contracted amount being charged. Any and all other services may be charged 100% cancellation fee for any cancellations within 30 days of the date of service.
What do I do if I need to cancel my reservation?
Please notify us by phone as soon as possible of any cancellations or changes to your plans. Please also follow this up with an email.
What happens if I am unable to meet my vehicle at the allotted time, and I am a "no-show"?
All "no shows" will be billed in full.
Can I have alcohol in the limousines?
Absolutely! No company in Maryland may provide alcohol without a liquor license. However, you may bring your own beverages, brews, spirits, wines, champagnes, etc. We do provide complimentary, iced bottled spring water in all limousine style vehicles, and provide mini-bottled spring water for each passenger in Sedans/SUVs. Please note that while it may be legal to partake in libations inside of the vehicle, it may be prohibited to have the alcohol outside of the vehicle depending on location.
Why are some rates not available online?
Customer satisfaction is our number one priority. We value personal contact with our clients and like to discuss exactly what each client's transportation needs are so that we can make sure that there will be no surprises when it comes to your final price. We are a full-service company that offers customized, private chauffeur service in a variety of vehicle styles, and by being able to talk to you we can ensure that all your requirements will be met. If you need more information on pricing please call our office via 301-695-5466.