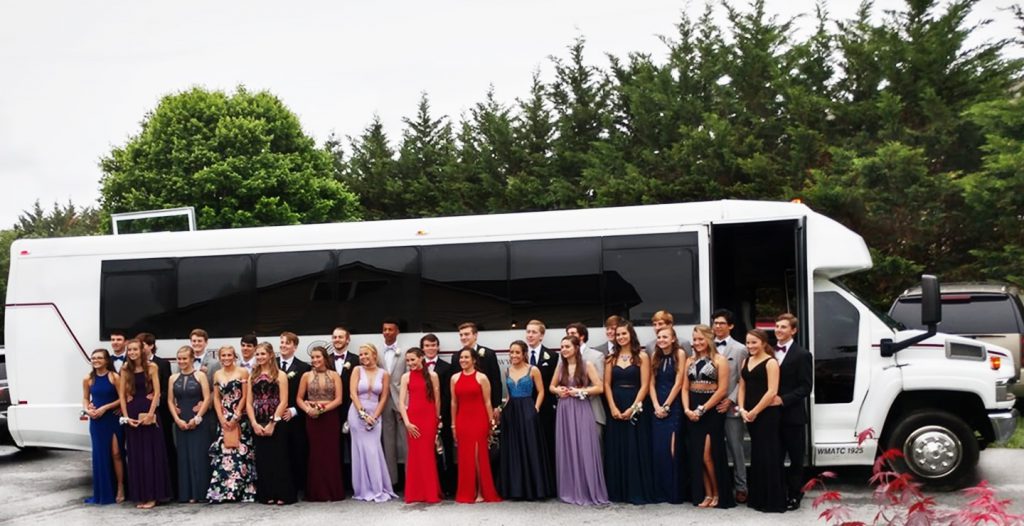 PROMS ARE BACK!
Proms are one of the most special occasions in High School life. This is the opportunity for each young lady to feel like a Princess and each young man to be Prince Charming. So we treat them like royalty. The limousine arrives  stocked with complimentary bottled spring water on ice.  By request, we do provide complimentary red carpet service (weather permitting).
Arrive at Your Prom, Dance, Quinceaneras Bar or Bat Mitzvah in Style!
Our luxury sedans & SUV, QVM certified stretch limousines and limousine-style Mercedes sprinters & party buses can hold from 2-30 people in a single vehicle, and limousine/party vehicles are stocked with beverages, ice and glassware- you are even welcome to provide bubbly beverages if you wish for a picture of a toast prior to departure! Limousine amenities can include AM/FM/USB/AUX/CD/DVD and our stretch limousines & party buses even feature full sound and light systems!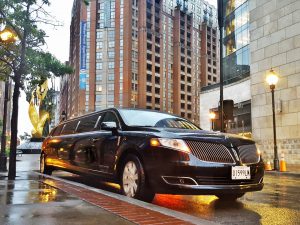 Prom packages start at six hours which includes fuel surcharge, chauffeur gratuity, AND NO HIDDEN FEES! We pick the students up, take them to dinner, even including a stop for photos if desired; drive them to the Prom, and then end the evening at a designated return them to the original pick-up address or post prom party.
You can also reserve a luxury vehicle to pick your student(s) up after the post prom party so they can arrive home safely after being up all night! We make the chauffeur's cell phone number available to the parent(s), so they can contact the chauffeur during the evening.
Reservations can only be made with a major credit card by a parent or guardian.
Conditions
The use of liquor and cigarettes are not allowed in a Prom vehicle, even if someone in the party is of legal age. If such behavior is exhibited, there will be an immediate termination of the trip or charter, and the trip will still be billed in full.
A minimum non-refundable deposit is required in order to reserve the vehicle for the day of the event. Prom reservations are non-cancellable.
Any and all damages that may occur in the vehicle will be the sole responsibility of the person who hired the vehicle and whom signs this contract. There will also be an additional charge for the cleaning of the vehicle if a student becomes sick (vomits) in the vehicle.
Full balance is due on the day of the scheduled event. Balance may be paid by cash or by the credit card placed on file.
Safety Topics
As a local, privately owned & operated luxury transportation company with over 20 years of experience in our area, we understand the deep importance of providing our clientele with private, safe & enjoyable, professional chauffeur service. Our Lincoln MKT 120″ Stretch Limousines are built by Executive Coach Builders are the only QVM Certified stretch limousines in Frederick, MD. While riders are not required by law to wear a seatbelt in a For Hire vehicle, please note every vehicle in our entire fleet has installed passenger seat/lap belts with the exception of the Mercedes Sprinters. Our chauffeurs undergo CJIS Fingerprinting for federal background checks upon hiring then every 3 years in adherence with the Maryland Public Service Commission and follow drug screening protocols in adherence with the United States Department of Transportation.
We attend all police and county sponsored workshops to ensure the safety of the students during this busy time. Please read the press release from The State of Maryland Public Service Commission about renting vehicles from reputable vehicles.
Channel 9 News in Washington DC ran an informative piece on drug and alcohol awareness at prom time. Andrea McCarren interviewed Len Joseph, President of On The Town Limousines as part of her investigative report.